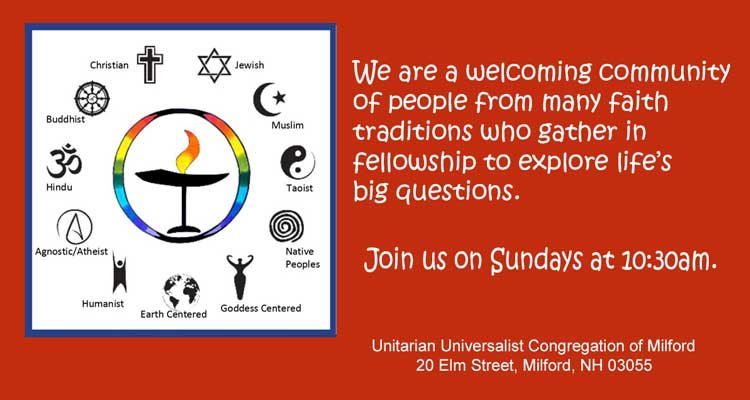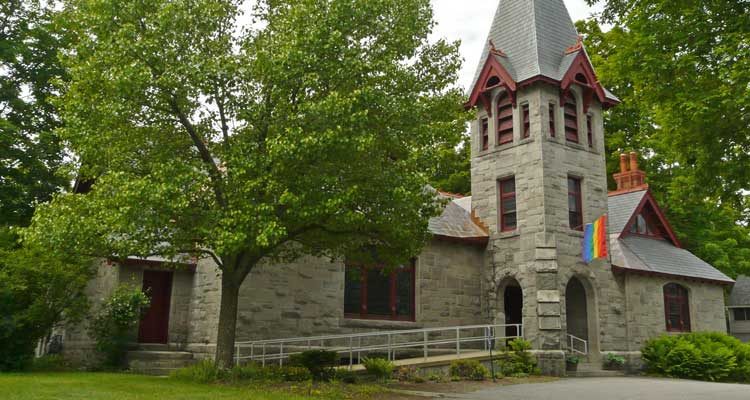 Our Next Service(s)
Join us for our annual celebration of the beauty that is unity in diversity, a tradition with deep roots in our Unitarian Universalist faith.  Each of us is a unique flower with gifts of great beauty to share. We'll honor the unique gifts of several very special people during this service, including our graduating senior, Joe Bennett, people stepping down from leadership positions in the congregation, and new members!  There may also be a surprise or two. Remember to bring a flower to add to the community bouquet!  (If you don't have one, we'll have some extras.) Following the service there is the end of year picnic potluck in the Elizabeth Shelley Garden next door.  See details in the June newsletter.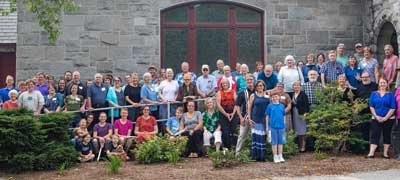 UUCM is a welcoming community of people who honor the diverse and evolving spiritual journeys of our members, help one another, and work to enrich the quality of all living beings.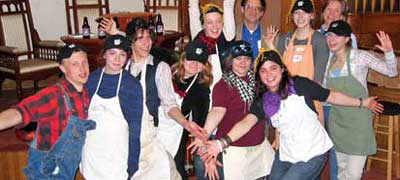 UUCM creates a joyful, spiritually nourishing environment for learning and living
At UUCM, we live our mission — HONOR EACH. ENRICH ALL. We grow spiritually, and reach out to help others.