Rev. Carol E. Strecker, Interim Minister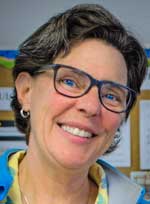 We welcomed our Interim Minister, Rev. Carol E. Strecker, in August, 2017. Carol attended the Episcopal Divinity School in Cambridge, MA and was ordained as a UU minister in 1999. She also has a Master of Social Work from Boston University, working in a variety of settings serving children, youth, and families before attending seminary. Her home is in Cumberland, Maine, where her spouse, Kate, lives and works in the Emergency Department at Maine Medical Center. Read Rev. Carol's biography.
Rev. Carol can be reached at minister@uucm.org 603-673-1870 ext. 2.
Carolyn McCreary, Music Director/Pianist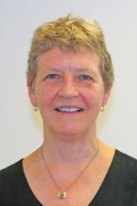 Carolyn joined the UUCM as Music Director in July 2011.  She served as Acting Music Director at the First Church Unitarian in Littleton, where she directs and accompanies a women's choir.  Carolyn is the founder of "Use Your Voice for Justice"(UUVJ), a choir dedicated to singing at vigils, rallies, protests, and marches. She is an award winning teacher in mathematics and computer science and retired as a senior software engineer in 2008.  She is an active member of the Unitarian Universalist Musicians Network (UUMN). Carolyn can be reached at music@uucm.org or 978-772-5870.
Jamie Ferrier, Congregational Aministrator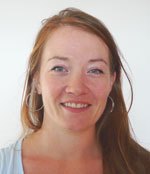 Jamie joined UUCM in August 2015. She attended the University of Vermont, where she received her bachelor's in mathematics. She has worked in several fields, including medicine, statistical research, and hospitality, in addition to owning her own art business. She spends most of her time with her partner, Milan, and her daughter, Evalina, creating art, or gardening. Jamie really enjoys serving the UUCM community. Jamie can be reached at office@uucm.org or 673-1870 ext. 1.
Sue Wahlen, Custodian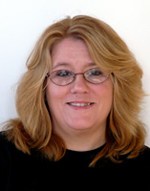 Sue Wahlen has been working at our church since April 2005, keeping UUCM spotless and continually moving furniture to accommodate the many meetings and activities scheduled weekly. Sue can be reached at 603-673-1870 ext. 1 (to leave message)
Olav Nieuwejaar, Minister Emeritus  
Jeanne Harrison Nieuwejaar, Minister Emerita
Olav served our congregation from 1976 to 2000. Jeanne, his wife, first served as Director of Religious Education and then was called to co-ministry with Olav for the last years of their ministry together in Milford. Rev. Olav and Rev. Jeanne occasionally lead worship for our congregation and are sometimes available for memorial services and weddings, when our minister is unavailable. Olav and Jeanne served as Co-Interim Ministers in Cambridge, England and at the UU Congregation at Shelter Rock on Long Island. They also served as Co-District Executives for the New Hampshire-Vermont District of the Unitarian Universalist Association.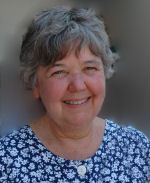 Jeanne is the author of The Gift of Faith: Tending the Spiritual Lives of Children, published in 2002 by Skinner House Books.  Her most recent book, Fluent in Faith: A Unitarian Universalist Embrace of Religious Language was released in 2012. At the Worship Service on December 2, 2012, Rev. Jeanne spoke about the topic of this book.  Copies of Rev. Jeanne's books are available from the UUA bookstore.