Nancy Baker: I've been a member of UUCM for 28 years and have been involved on many levels – teaching children's circles and adult ed offerings, Worship Committee and choir, committee work (Committee on Ministry and Leadership Development Committee) and in the governance of the church (Council, Co-president of the Congregation with my husband, Bob). I've also been involved in regional UU work with other congregations, including being part of a lay worship network.
I said yes when asked to be on the Search Committee because UUCM is very important to me. I know the church's history and its congregational pulse well because I've been deeply invested in it. The congregation has been there for me and this is a way I can give back.
I read a lot – all kinds of things from the very serious to mysteries. I love art! I give my time to the Currier Museum of Art and that is very stimulating for me. I walk miles every day because it is one way to think deeply while burning calories and keeping fit.
---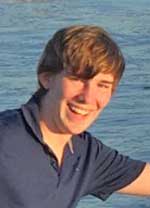 Joseph (Joe) Bennett: I began attending UUCM in 2006, at the age of five. I have enjoyed my experiences as a Sunday circle student and I'm an active member of the High School Youth Group. I also have prior experience supervising for the nursery and co-leading the Neighboring Faiths circle for grades 7-8. I hope that my experience as a youth in our church will provide a unique position in our continued evolution of Unitarian Universalist ministry. Outside of our spiritual community, I am a rising senior at Souhegan High School, where I am a member of Community Council, the SHS Nordic Ski team, Ethics Forum, and SHS Robotics team. If none of that jibes with your vibe, I can also juggle.
---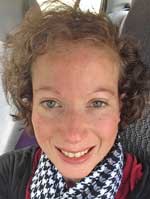 Amy Blanchard: During the ten years I've been attending UUCM, I've been on the Religious Education committee, as well as taught and subbed in the various Circles over the years. I'm a member of the newly formed Women's Group.
I'm very interested in the Ministerial Search process and feel honored to be a part of it. As a parent, I'm very interested in finding a minister who is interested in and cares about the youth in our congregation, both current and future. I see the bond our middle and high schoolers have with each other and their adult mentors, and I want to see that continue for future generations and to see them get the UU education and experiences that all our youth want and deserve.
In my spare time, I like to read, play games, do jigsaw and word puzzles, spend time exploring the world with my family.
---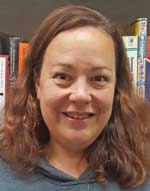 Karen Crossman: I have now been attending services at UUCM for about five years. I have enjoyed my time helping with the Children's activities as well as in the Friendship Finders room. I am honored to be serving our congregation by being on the search committee and entrusted with the great task of helping to bring the right candidate to our community.
For enjoyment, in my spare time, I enjoy hiking all over southern NH, am an avid geocacher and truly enjoy reading a great novel.
---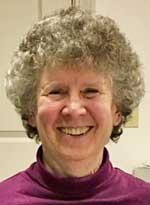 Cathy Goldwater: I've attended UUCM regularly since 1991, starting when my daughters were young. I've had the chance to lead Children's Circles, facilitate OWL groups, lead Welcoming Congregation and Green Sanctuary committees, and wash many many dishes!
I'm excited to be on the Search Committee because UUCM has been an essential spiritual home for me for many years, and I hope to help it continue as a wonderful church, by joining the search for our next minister.
For fun I like to sing, hike, read, and learn a new instrument now and then.
---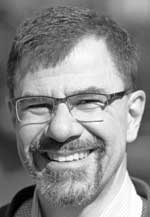 Mark Schwartzberg: I have been attending UUCM since the Fall of 2001 and have been a member since shortly after that. I have taught in the Sunday school, have served on Council as Councilor-at-large, treasurer, VP, president and clerk. My hobbies include acting, gardening and sailing. I look forward to working with this excellent committee to find a great minister for our congregation.
---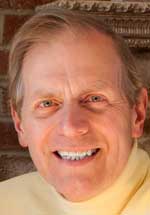 Alan Shirey: I have attended UUCM for around five years with my wonderful wife, Candy.
I am a member of our Choir, Friday Guys (and often other days), and the Hollis Small Group. I am a regular helper at our Community Supper, member of the Morning Kitchen Crew at Holiday Fair, and Chair of the Trustees of the Endowment. I serve as Technical Director for many Sunday services during the year.
I believe that I currently contribute in several high value ways to our community, but I also believe that a successful Ministerial Search is the single most important task ahead of our Congregation. I feel honored by your collective trust, and to be asked to join our Search team.
My interests include health and fitness, investing and economics, science and technology.